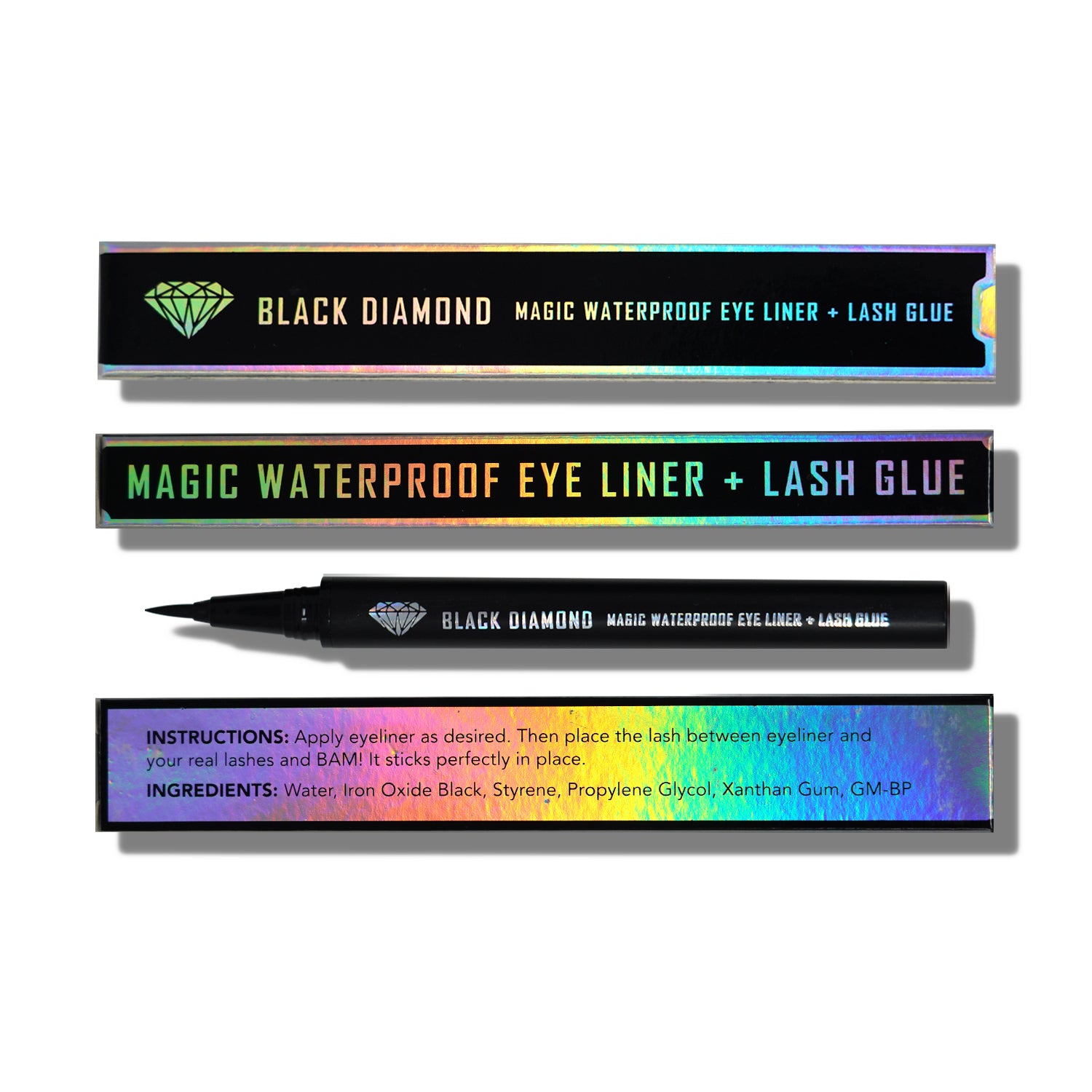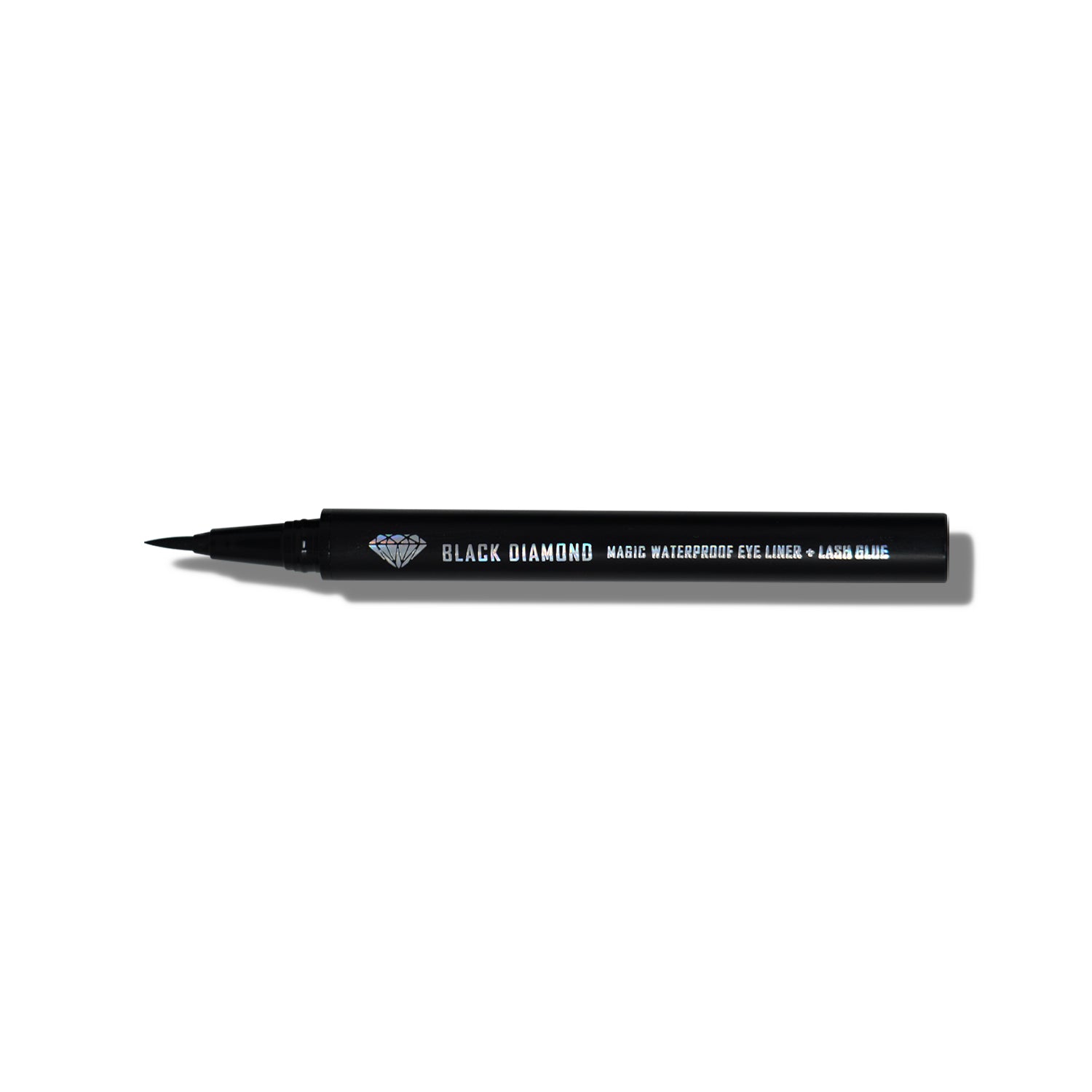 Black Diamond Magic Waterproof Eye Liner + Lash Glue (Full Size)
NO MAGNETS REQUIRED!
(Can Be Used On All Lashes)
2-in-1 Eyeliner + Lash Glue

Jet-black felt tip eyeliner

All Day Wear. Quick Dry. Waterproof.

Easy removal with no clumpy glue residue

Latex Free, Sulfate Free, Paraben

 Vegan + Cruelty Free
INSTRUCTIONS:  
Apply eyeliner as desired. Then place the lash between eyeliner and your real lashes and BAM! It sticks perfectly in place.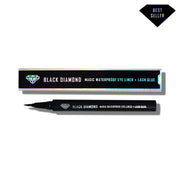 Black Diamond Magic Waterproof Eye Liner + Lash Glue (Full Size)